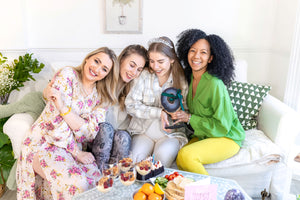 Rest, reset, and reinvent yourself.
Ready... Set... RESET!
Hot girl summer, make room for the aligned, anxiety-free, and intention-led version of you. Watch the old model wash away with every wholesome step you're finally empowered to take. It's time for a proper reset.


#WholesomeGirlSummer
6 ways to get yourself out of a rut

...and heavily hit reset this Summer. Wipe the bad days off and start thriving in a life that fulfills you head to toe. Take these 6 steps and never look back.
TELL ME MORE
Invite crystals to your summer parties!
Whether it's your turn to say I do, celebrate a baby bump, or blow birthday candles – here's how to use crystals in making the next chapter a real scorcher.
READ ALL ABOUT IT