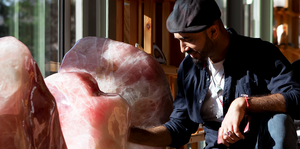 We're crystal ambassadors, making crystals the right type of mainstream.
To embrace the beauty and healing properties of hand-selected crystals, stones and minerals by making them accessible to all.
2015: Abdul's Awakening
I was lost in darkness despite a success facade I've put up for society to see. One day, I've embarked on a journey of rediscovery across Europe.
While wandering one of Valencia's crystal stores, I caught a glimpse of Ruby. And then it happened. I remember that moment very well...
It was a moment of connection and bonding, which completely took me by surprise. It was the first time I saw crystals in their natural form.
You can imagine, I was drawn to them like a child is drawn to candy! They awakened something within me, right there and then.
They rekindled the sense of wonder that I have always had, deep inside, which diminished due to past war life traumas.
In fact, they relit the inner child within me again. I've never felt such an intense feeling of inspiration and awe.
I found it mind-boggling how they can tell us stories of millions and even billions of years of evolution and history, simply by "being"...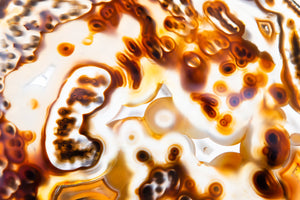 Why a crystal shop in London?
As Abdul's collection grew and he spent more time with these highly vibrational beings, he felt the desire to act in making this energising feeling accessible to all.
Late 2015: AK Vibes Was Born
Abdul's strong pull of curiosity led him to East Ham, London. Here, we
aim to widen your horizons and expose you to the Earth's story.
We strive to empower you to open doors to higher vibrations. For you to witness the destiny unfolding as you reconnect with your crystalline messenger...
Visit us to experience one of the most energetically-vibrant crystal stores in London – an extensive one-stop shop filled with fruits of the Earth, and benefit from the tools + services we offer.
Join us for crystal live sales, daily empowerment
+ a daily dose of crystal humour.
We're grateful to be a part of your journey.
2020: Crystal Factory
As a freshly baked van-lifer, new adventures called Abdul's name.
Yet another calling was followed: establishing a Crystal Factory in Turkey.
Bringing healing energy to your homes is priority number one.
Ensuring it is completely ethical, hand-selected, and processed by us – is just as important.
So, while the world shut down in 2020, Abdul drove through Turkey's abundant valleys in search of something special.
And, he found it. Stumbling upon a sea of Chalcedony after months on the road – he knew this was it.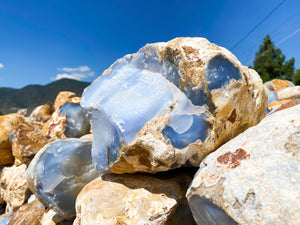 See behind-the-scenes of your crystals being sourced, collected and processed at our Crystal Factory in Turkey.

Direct message us on Instagram @akvibescrystals, call us on +44 7718 884706, or email us at info@akvibes.com.

AK Vibes provides you with high quality, authentic crystals sourced straight from mines and our trusted geologists.
On occasions where crystals are dyed (e.g. Agates) or heat-treated (mostly Citrine), we ensure to state it clearly. We're open in sharing knowledge of man-made crystals (such as Goldstone) due to their unique healing properties.
There are some crystals which are created from organic matter yet have their structure enhanced e.g. Bismuth. We consider these authentic crystals.
Authentic crystals will never: have air bubbles, lose colour due to scratching, have any remains of glue or magnify surfaces.
You will never find imitations of crystals in our store and on our website.
We're open by appointments
Deeper connectionto you
Our AK Vibes Advisors provide you with a more focused and personal advice without rush.
Comfortable exploration
Less crowds + more space = a moment to cherish forever. No pressure, just peace.
Safe space to share
You might arrive with a sensitive issue in mind – in such times, more privacy soothes.