We all start somewhere.
Here you can find out more about
AK Vibes - Abdul Karim Vibes.
"I remember that moment in Valencia, Spain..."

My love for Gemstones and crystals was born at the start of my personal journey to rediscover myself some 5 years ago. I remember that moment in Valencia, Spain very well in one crystal store when my eyes caught glimpse of the Ruby stone. It was a moment of connection and bonding that took me by surprise. It was the first time I see real crystals. I was drawn to them like a child is drawn to candies. They awakened something within me there and then.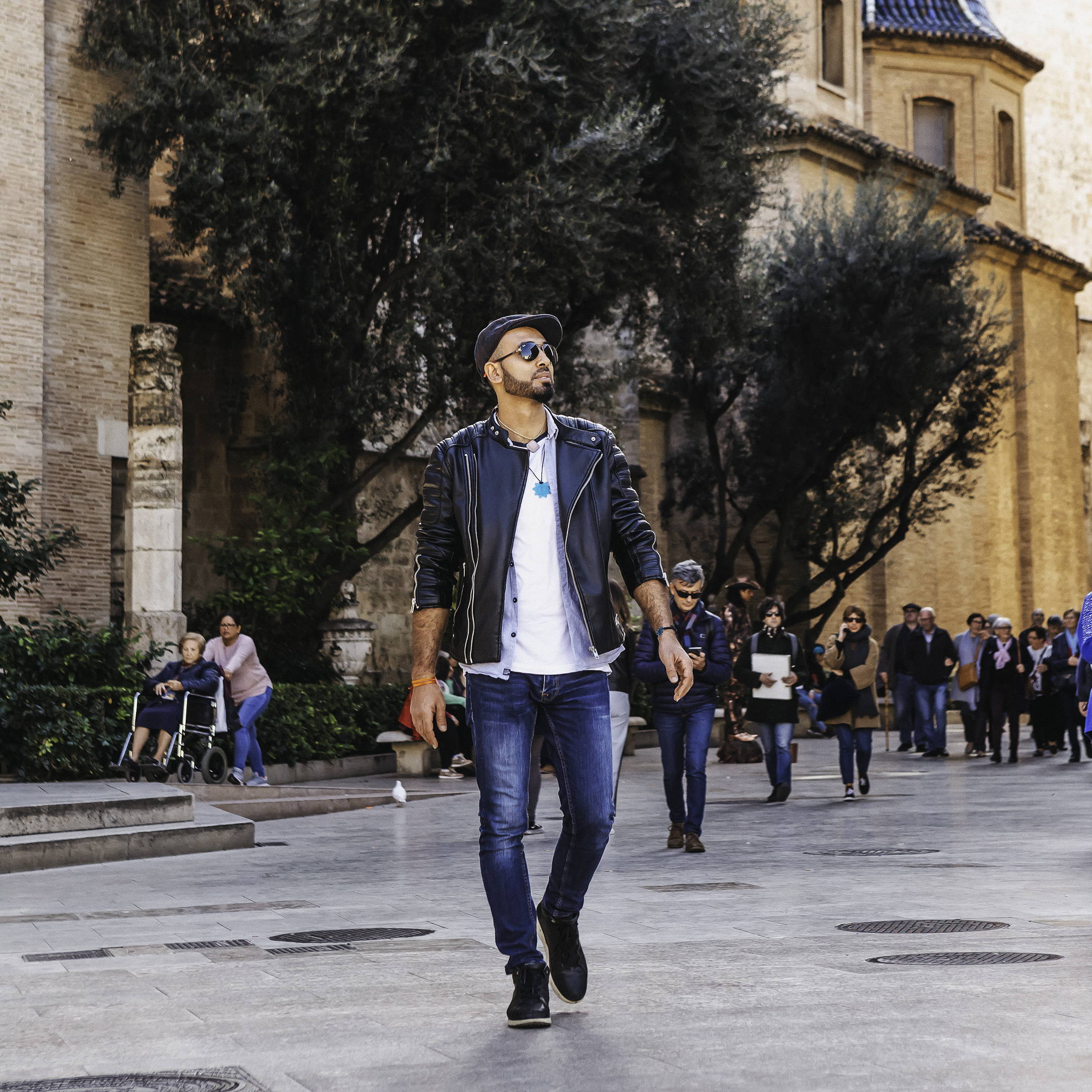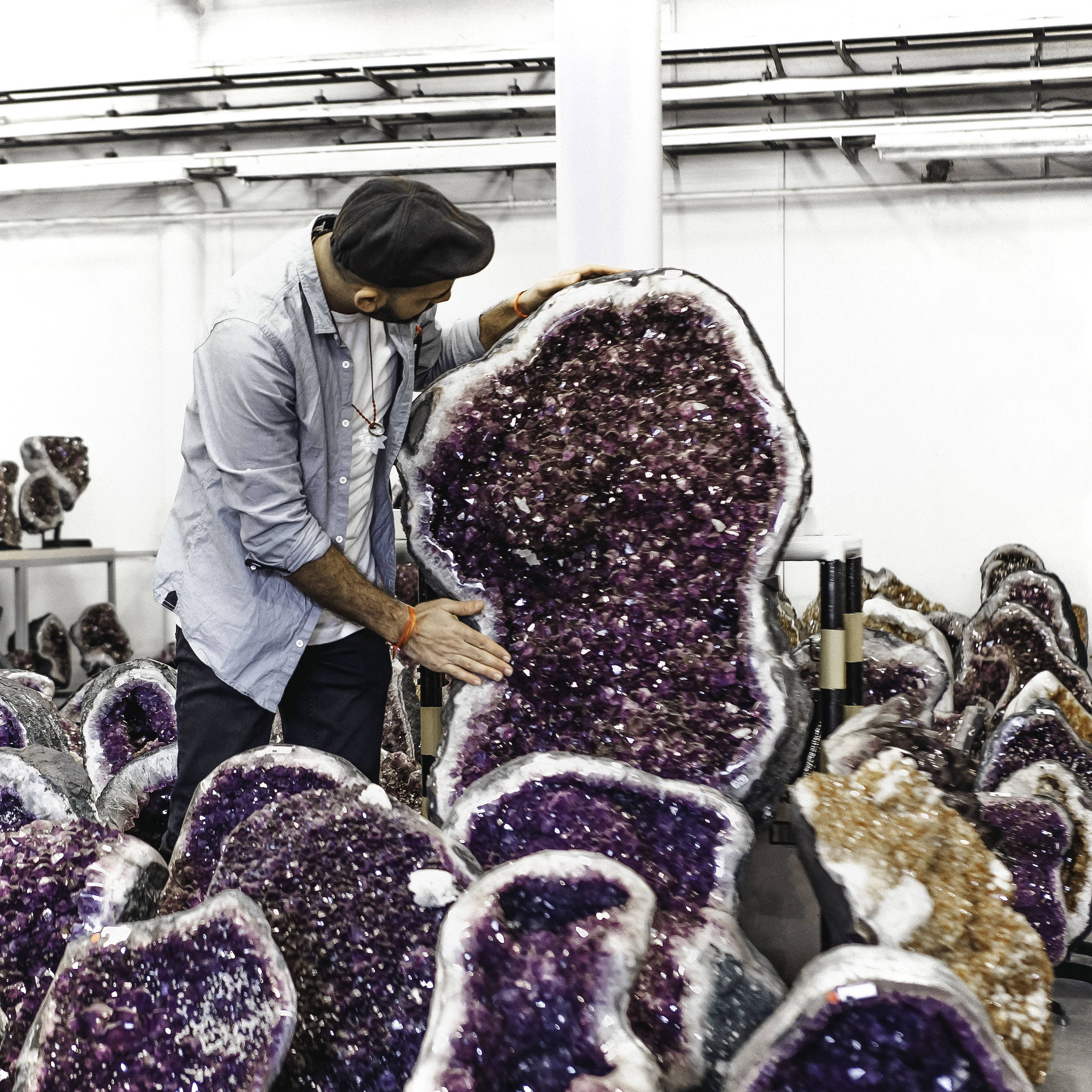 "I couldn't help but marvel at them."
I immediately started collecting them. They rekindled the sense of wonder that I have always had that diminished due to war life traumas. In fact they seem to have gotten out the inner child in me since then. I couldn't help but marvel at them. They told me stories of millions and even billions of years of evolution and history. They seem to have increased my sensitivity or what people refer to as extra sensory perception. I get inspired while I'm around them. I tend to gain more energy and seem to keep going longer without getting tired while working with them. I get a lot of moments of epiphany, a sense of calmness and wellbeing. Also lots of fun!

I decided to surround myself with crystals and build my own personal collection. However, I have a habit of sharing anything I find interesting or beneficial with people and also have an entrepreneurial mind and understanding that we live in a physical reality that requires material sustenance. I healed my issues that I had around money and earning it and in the process I figured that if I combine my passion and business together then my 'work' hours are actually my fun hours and as such I knew I would be unstoppable.
Sharing my passion and earning my living while at it was a dream-come-true and travelling was a nice bonus!
Before I knew it, my curiosity and this personal interest ended up turning into a full blown project and an unprecedented shop in East Ham, London, of all places, came into existence, to the surprise and bafflement of thousands of local residents who kept telling us that such a shop belongs to the high-end areas of London like Chelsea or Covent Garden etc... well, the universe/ God works in mysterious ways. There is a reason for everything and now I see why. Maybe I will elaborate on this further in a separate post, but all I can say it was perfectly meant to be.
It was hard at the beginning. Lots of suspicion and hardly any business, but we persevered and after two years of hustling and team work, people started to respond and come from every corner of the UK, even from abroad! They told us we are like a London landmark that they make a point of stopping by our store during their London trips.
Now we have one of the most successful and energetically vibrant crystal store in London - an extensive one-stop shop where people can come and enjoy the fruits of my journey and benefit from the items and services we have on offer. At my shop there is almost something for everyone, from geologists, to healers, jewellery lovers to crystals enthusiasts. Every stone lover will find his/her beauties at our store - even choosy collectors, for which we have prepared special pieces, stories and offers. We carefully pick these gems from all over the world - South America- Mexico, Peru, Uruguay, Bolivia, Argentina, Africa - Botswana, Namibia, South Africa. Europe, Czech Republic, Slovakia, Spain and other special places. You can ask questions and discuss anything related to crystals or the journey with myself and my team.
It's not that I am a geologist or a gemologist. I am a collector and I enjoy selecting these wonderful jewels of Earth and share them with the world. I see myself as a crystal ambassador on behalf of those seeking them.It has always fascinated me when I observe the story and the energy behind why I select certain crystals than others (we hand select all our crystals) and then when I see how and why the end customers buy them. This process blows my mind every time.
It's like you become the missing link in someone else's journey;
a witness to destiny unfolding;
a crystalline messenger of a kind;
an observer and a channel of divine manifestations in both my life and other people's lives.
It's profound magic in action;

a blessing I cherish, feel grateful for, and plan to maintain.
Now my team and I spend a lot of time travelling around the world collecting different crystals, knowledge and even 'parts of ourselves'! I plan to share our discoveries, interesting stories and facts here - and of course many photos of these gorgeous beings.
Come visit my shop and meet my team.