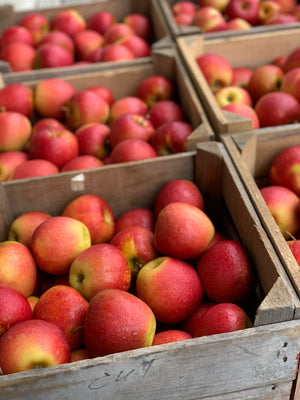 ORGANIC APPLE
CIDER VINEGAR
Explore the benefits of this universal and natural health remedy.
Reap the benefits of our
Raw Organic Apple Cider Vinegar
Level up your health with this age-old condiment – cherished by world
civilisations, cultures, and religions for its life-enhancing properties.
✓ 100% WHOLE PRESSED APPLES
Healthy habit in a bottle.
Not just for the kitchen!
Use it in 100s of ways.
Apple a day really keeps the doctor away.
HEALTH
✓ Improves digestion.
✓ Helps with weight loss.
✓ Has anti-aging properties.
✓ Improves heart health.
BEAUTY
✓ Reduces acne.
✓ Helps with hair health + loss.
✓ Kills bacteria.
✓ Works from the inside out.
LIFESTYLE
✓ Low in calories.
✓ Reduces bloating.
✓ Improves digestive comfort.
✓ Contains antioxidants.
MADE IN LOCAL ORCHARDS IN CZECHIA
Fresh apples are hand-picked by locals with love and processed in a
natural traditional way – fermented with wild yeast and bacteria only.
We work with small, organic-certified orchards in the Protected Landscape Area of White Carpathian Mountains.
✓ Pure and natural
✓ Aromatic
✓ Bio-active
✓ Contains the 'Mother'
✓ Full of valuable enzymes
GRAB A BOTTLE
Nourish yourself from the inside out with this healing
and cleansing elixir, used by Egyptians, Babylonians,
Greeks and Romans.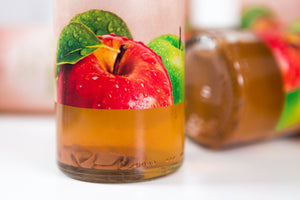 Interested in
wholesale orders?
Email wholesale@akvibes.com or call us on +44 (0) 7718 884706

The 'Mother' is the strand of protein clearly visible in the bottle. The Mother contains important bacteria and enzymes. Many products on the market currently lack this important element, losing out on its various benefits.

Our Organic Apple Cider Vinegar with Mother is made of 100% organic apples, and is achieved through a fermentation process.

Our Raw Organic Apple Cider Vinegar comes in 500ml glass bottles.

Our Raw Organic Apple Cider Vinegar is 100% halal, and contains no trace of alcohol.

Apple Cider Vinegar is great for many bodily functions. However, kidney failure and Peptic Ulcer patients should consult their doctor before use.