Visit our East London crystal heaven, and be guided by an AK Vibes Advisor in choosing the ideal crystals for you.
Browse 100+ crystal types, from our own Crystal Factory finds – to specimens sourced worldwide on our trips.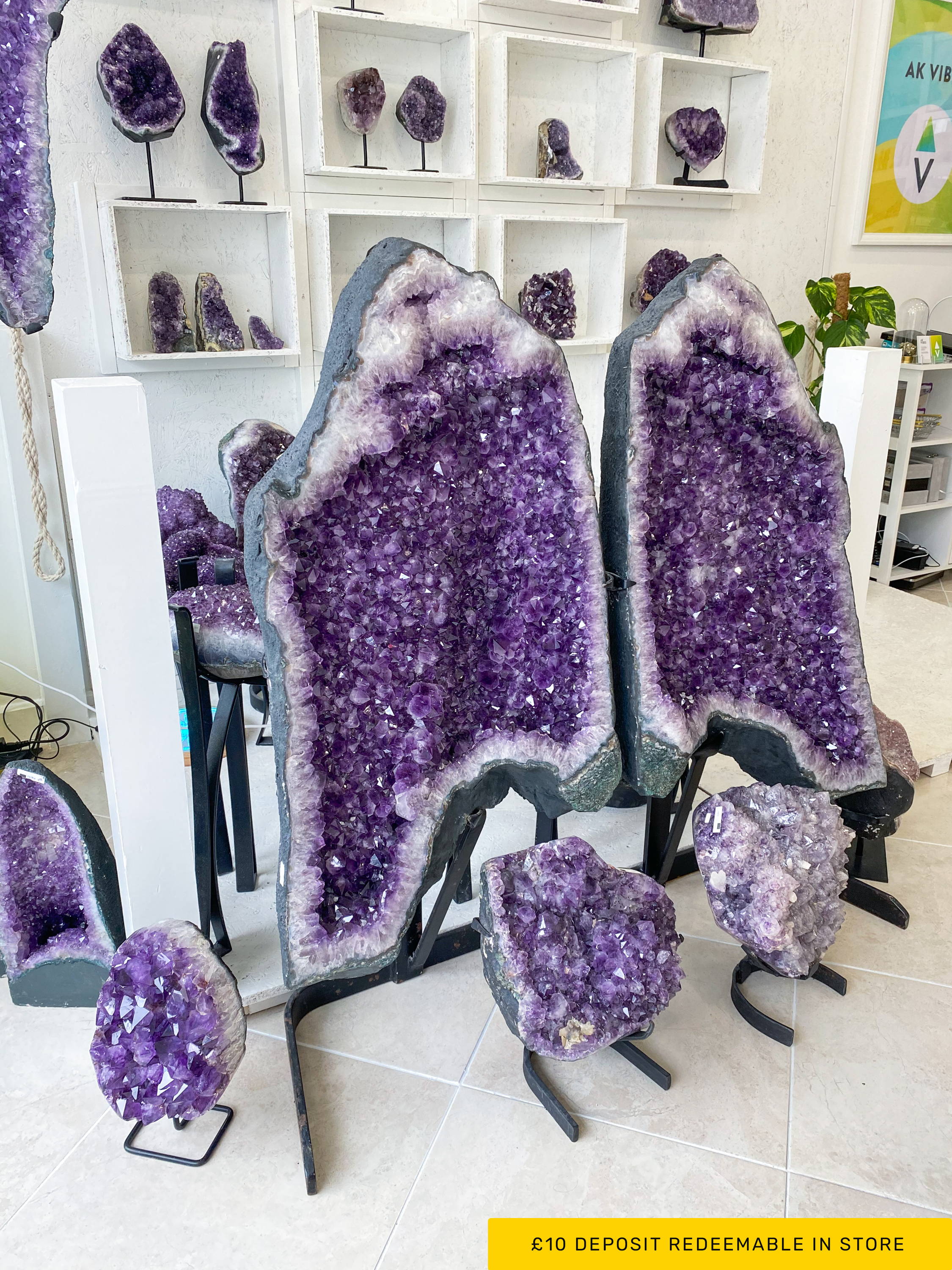 SHOP GUIDELINES

APPOINTMENT DETAILS

VISITING WITH FRIENDS
📚 If you're a new crystal-enthusiast, read our blog for helpful tips.
👜 To make your experience comfortable and accident-free, we offer a free locker service to stow away your bags, coats, and shopping on arrival.
💛 Sanitiser is available just by the door.
♻️ We encourage you to bring and allow us to reuse paper or bubble wrap from your previous purchases at AK Vibes, or elsewhere.
🚫 Crystals get attached very easily, so, unfortunately, we cannot offer returns or exchanges for in-store purchases. Read more about our refund policy. By visiting, you agree to our T&Cs.

HOW LONG IS MY APPOINTMENT?



Your appointment is up to 45 minutes long.
Please note: all appointments are secured by a non-refundable, redeemable £10 deposit, which you can redeem on your visit.

HOW CAN I REDEEM MY £10 DEPOSIT?

Please show your confirmation email to our AK Vibes Advisor at the till.

WHAT PAYMENT METHODS DO YOU ACCEPT?


You're welcome to pay by cash, card, or via a bank transfer. However, cash payments are currently preferred.
Happy crystal-shopping! We can't wait to have you! ✨

I'M VISITING WITH A FRIEND, SHOULD WE BOOK IN SEPARATELY?



You're not required to book separate appointments. However, please state the number of people accompanying you in the "Total number of visitors" section.
Please note: the £10 deposit may only be redeemed by the person whose name appears on the booking.
---
We're open by appointments